MEBANE, N.C. — For many companies in and outside the furniture and bedding industries, the idea of giving consumers the ability to review your product may seem like yesterday's news. They've been doing it so long that it seems just like any other marketing or sales tool in the kit.
But mattress manufacturer Kingsdown is one of the more recent converts to the fold, as it's found the reviews are important not only to seeing what customers are saying about the brand, but also helping use it as a way to grow business with new and existing dealers.
The company markets its reviews under a campaign called "Sleep Love Share," which as the name implies, encourages consumers to experience, embrace and talk about the product.
And through this campaign it's learned some things that it didn't realize about the nearly 120-year-old brand.
For one, customers love to talk about the product, often going on for paragraphs about what they like or perhaps don't like. Yet many of the reviews themselves — more than 6,000 in the first year alone — have been positive, with the brand garnering a 4.75 out of 5 stars on average and more than 90% of reviewers recommending the product to a friend or family member.
Consumers even share photos of the product, all the while speaking of how the brand has been in their families for generations. For the company, this is a sign of intense loyalty that has kept the line relevant, particularly among younger consumers.
"Honestly, it seems kind of unusual that people would take pictures of their bedrooms and pictures of their beds and want to show it off, but never underestimate people's willingness to want to share information in this Gen Z and millennial world we live in," said Frank Hood, chief executive officer.
"But what is interesting and here I am obviously a little biased about the brand, is that when people really care about something, they just want to talk about it," he added. "And we had never asked about that before."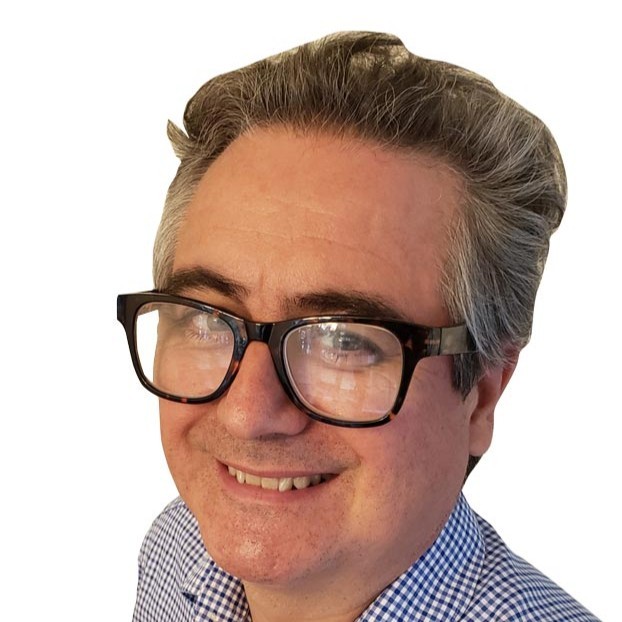 That was until the company hired marketing expert Gary Towning as a consultant a year and a half ago to help implement a strategy not just to capture consumer reviews, but other techniques that allow the company to reach core customers, including those in the interior design channel.
Towning has been working with Jacqueline Morton, company senior director of marketing, and others on the team to help bring new energy to the marketing side of the business.
"I have had a chance through the years to see quite a few changes," Morton, a nearly 17-year company veteran, told Home News Now. "But most recently, with Gary coming on board, I love the refreshed energy around marketing — newer ideas — and a new perspective too is always helpful. It is always great to have fresh eyes looking at something."
Capturing consumer sentiment about the brand through reviews has been a big part of the marketing push in the past year and a half, because of Towning's experience in this area of consumer engagement.
"In mattresses, it is incredibly essential to have consumer reviews because of the similarity of all the product," Towning said, adding that looking at reviews is just part of the extensive research consumers do before buying many products, including high-ticket purchases. "We know that when people are going to the market, especially for a high consideration purchase, they are going to do research of some kind. So reviews were really the reason I got involved in Kingsdown — it was to build a program to help really kind of kick-start it because they were way behind the curve. They had no reviews."
Observers on the company's marketing team say the reviews are a necessary tool, particularly for brick-and-mortar retailers competing against DTC brands that have reviews built into their purchasing platform.
Despite his extensive experience working in the digital marketing realm at world-renowned agencies such as Trone and Ogilvy and Mather, he is somewhat modest in his current role with the company.
"I just fix problems, and I use every means possible and every channel possible," he said. "Because if whenever you speak with someone like Frank Hood, if you can't attach an ROI to it, that conversation will be short and not repeated very often."
Without revealing specific numbers or account names, the company said the move has helped make inroads both with new and existing dealers alike who see the value in customer reviews.
Customers can comment on a wide mix of product, whether in the entry-priced Anniversary or Pride collections featuring mattresses starting at $799 to the top-selling Passions collection featuring mattresses retailing from $1,699 to $2,499 and in the Vintage collection, where the product tops out around $9,000.
"We now put QR codes out on the retail floor and also at the Kingsdown showrooms for retailers when they come and see us," Towning said, noting that scanning the code allows customer reviews to pull up for that specific mattress. "It is all mobile based.'
He notes that today, the technology is almost critical for dealers wanting to allow their customers access to the most information before making a decision on a specific product.
"It has cemented the retail relationship because they are all saying, 'Where are the reviews? We need to have that to carry you.' So it's a great way of opening the door to a new retailer. … It supports that process. And having it may have made it an easier conversation to convert that retailer into a customer."
And it's not all just about receiving positive reviews. The company also uses any review perceived as negative to help fix potential problems.
"If there is something less than three stars, it goes right up the flagpole to customer service that day and they are on it," Towning said, noting that customers are emailed directly to help the company understand what went wrong. "We listen to it very carefully. If we get feedback that something is not right, we make it good."
The company, with the help of technology solutions provider Bazaarvoice, also is able to moderate the content using both AI and live reviewers.
"That actually prevents us from having a lot of rubbish," Towning said, noting that some reviews could actually be referring to the retailer and not the actual product. "We don't want rubbish-filled reviews. We want real reviews, good or bad. The minute it senses you have spam in there, the whole thing is worthless."
Early on in the process, the company incentivized the reviews, with things like gift cards, for example. But Towning noted that the redemptions weren't as high as one would expect, as customers mainly wanted to talk about — not to mention take pictures of — the product.
"I am happy to see that people love the brand," said Hood, noting that the reviews also are an effective marketing tool. "And they like talking about the product with their friends and family. … We are just asking people to talk about it as loud as they can so people will hear it. It's not a novel approach to garner a review, but we are asking very fastidiously and very diligently for people to respond."
Source link